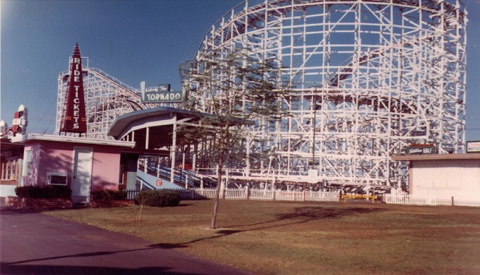 You know you are an Old-timer from Oklahoma City if:
You visited all three amusement parks in OKC in one summer: Frontier City, Springlake, and Wedgewood where:
You rode the Tornado Rollercoaster at Wedgewood;
You rode the Big Dipper and Wild Mouse Rollercoasters at
Springlake;
And you watched the gunfights at Frontier City.
You can sing all the words to the BC Clark Anniversary Sale jingle. Most sales are after Christmas…
The phone number of Paul Meade Insurance is seared into your brain. 524-1541
You drove thru the Classen Circle and were thankful to get out alive.
You had your picture taken with Santa Claus at John A Browns.
One of your favorite places to eat was the Zuider Zee near Baptist Hospital.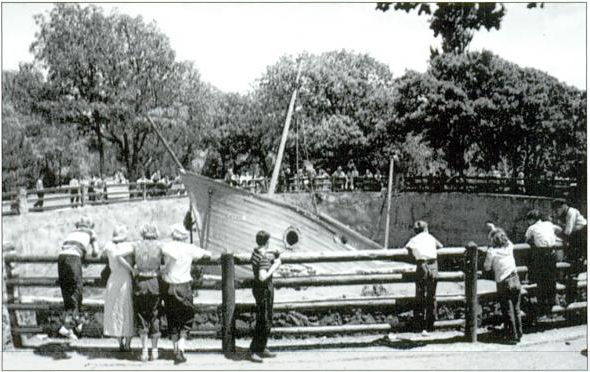 You threw popcorn and peanuts to the Monkeys climbing on the sunken boat in the Monkey pit at the Zoo.
You had a 10 minute conversation with a 4ft tall, 80 year old Italian woman named Nanny Nicolosi at Nicolosi's Ranch House, and even though she lived in the USA for the last 60 years, she didn't speak any English, and you didn't speak any Italian.
Leo's barbecue sauce flows in your veins.
You remember the black and white checkered water tower at Tinker AFB ( and other water towers in town ) had the word GLEEP painted on it and you never knew why, and still don't.
The first multi-screen (2 screens) theatre you ever saw was at the opening of Shepard Mall, and inexplicably, the same movie was always playing on both screens. ( Bob and Carol and Ted and Alice ). Furthermore you didn't understand why your mom would not take you to see it … in either theater (I didn't care which one).
You remember when Penn Square Mall was called Penn Square Shopping Center, and was just a bunch of individual stores with outdoor sidewalks between them.
The smell of rotten eggs makes you think of the state capitol building and Tulsa.
You did NOT know the tune from OU's fight song "Boomer Sooner" was stolen from "Boola Boola" (Yale fight song) which was actually stolen from some other song.
You bought a car from from "Allen Merrill Thevolet".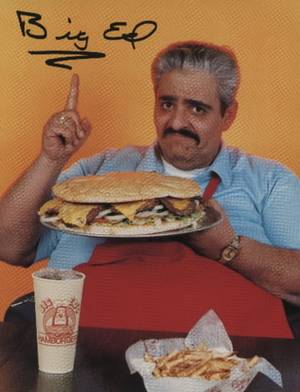 You attempted the "Free Hamburger" challenge at Big Ed's and were served the burger by Big Ed himself.
It doesn't seem unusual to you that a real person is actually named Linda Soundtrack.
No matter where you live now, whenever a storm is coming, you try to find the TV channel with Gary England.
You still crave the spaghetti and meatballs at Nicolosi's Ranch House.
You remember when Pizza first arrived in OKC, and everyone used a knife and fork because nobody really knew how to eat it.
You got your hair cut by Red Baker in his barber shop, where he also sold propane.
You think "motion jewelry" is attractive.
You thought Danny Williams real name was Dan D. Dynamo (3-D Danny).
You know that Ho-Ho's sidekick was a sock puppet named Pokey, and that Pokey was the funny one.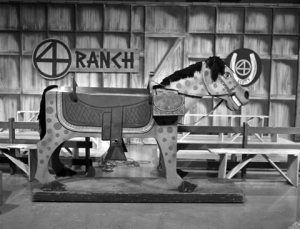 You know that when you are sitting on "Woody" at the "Circle 4 Ranch", that Foreman Scotty is about to wish you a happy birthday.
The best salad dressing you ever tasted was at Nicolosi's Ranch House.
You know who Cecil Samara was, and thought he was a sane and reasonable man.
You remember the University of Oklahoma Native American mascot called "Little Red" and still don't understand why they don't have that anymore.
One of your favorite meals is a chili dog and a frosted mug of root beer from Coits Drive Inn. The Coits hot dog was unique, it was in a natural casing that "snapped" when you bit into it, one of the best hot dogs I have ever had anywhere in the world.
You remember Mary Hart and Danny Williams on DannysDay.
You remember when Channel 5 was on 63rd and Portland.
You remember when the State Fair Arena hosted the National Finals Rodeo.
You remember when I-240 opened.
You went to school every April 22 wearing your 6-shooters and cowboy hat.
You know the difference between a "Boomer" and a "Sooner"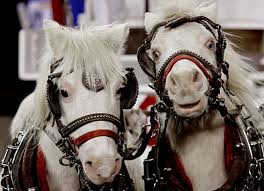 You know the horses that pull the OU Mascot, the "Sooner Schooner", are named "Boomer" and "Sooner", and you can identify which one is "Boomer" and which one is "Sooner".
You had a banana split at Kaiser's Ice Cream shoppe in downtown OKC, I heard it is still there.
You saw every Dracula, Frankenstein, and Godzilla movie ever made on the Saturday matinées at the Coronado Theater on 39th and MacArthur. It only cost 25 cents to get in and they gave away a bicycle at intermission.
One of your favorite meals is a "Frankfurter Sandwich" and Onion rings from Bonaparte's Drive Inn. A charcoal grilled frankfurter, smothered in Texas chili, with shredded cheese and onions, on a toasted hamburger bun. It just doesn't get any better than that!
Several times a day, the pictures in your home were knocked off the walls from the sonic booms generated by the fighter jets leaving Tinker AFB.
Every July 4th you, and everyone else on your block, shot off fireworks in their driveways. I can still remember the sound of the fireworks overhead, and the sirens of fire engines racing back and forth in the streets. To this day, whenever I hear the siren of a fire engine, I get misty eyed and quietly sing to myself "… And the rockets Red Glare, the bombs bursting in air …"
One of your favorite restaurants was the "El Charrito" Mexican Restaurant in the Paseo District.
You watched the Mathis Brothers Furniture Country Social every week.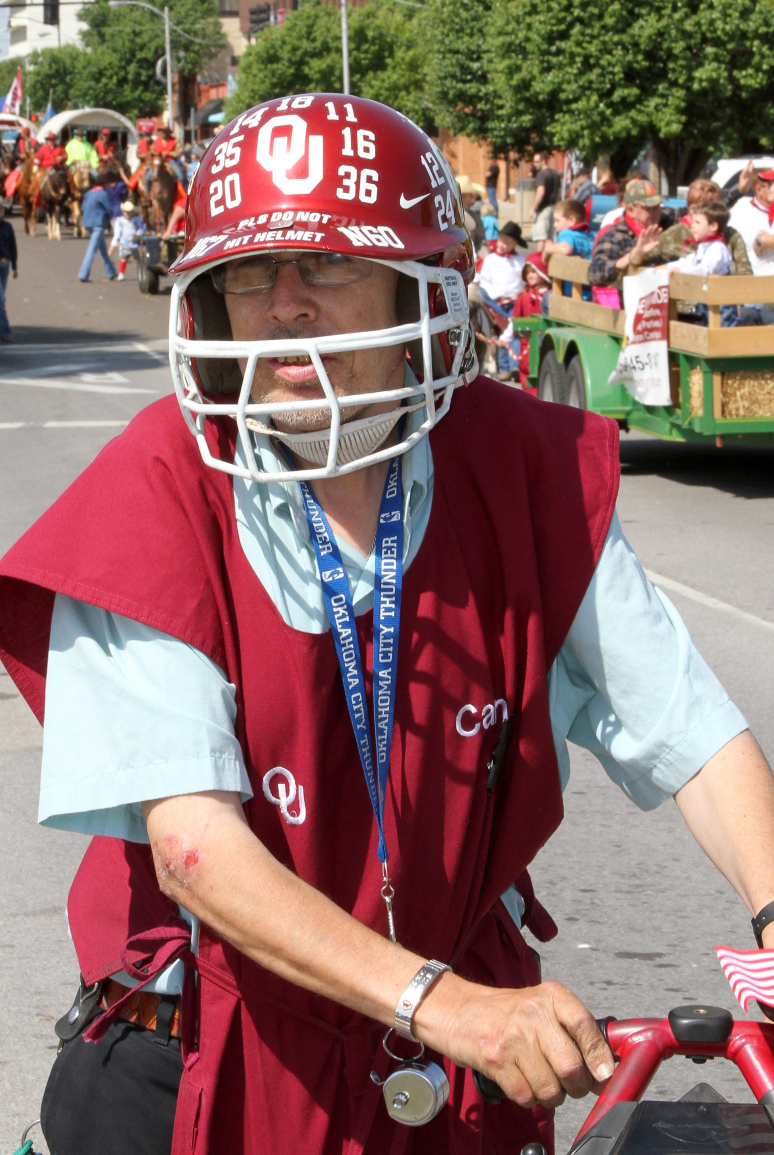 If you spent any time in Norman, you know "The Glove Man", and you bought a newspaper from "Calvin".